Welcome to the Seeking Shalom Secure Client Area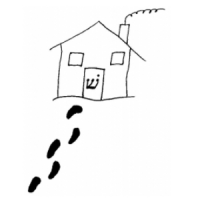 Welcome!

Seeking Shalom is available when there is something going on in your life that takes away from your peace and wholeness. Counseling provided through Seeking Shalom seeks to help you look at what is going on in your life and to address them (as appropriate) so that you can experience the shalom that results from restoring your relationships with yourself, with the people in your life and with your spiritual journey. Whether you are concerned for yourself or for another person, know that wholeness and peace is possible in each person's life - are you (or they) willing to seek it?

Our staff under the direction of the Rev. Christopher L. Smith, LCAC, LMHC, LMFT would welcome the opportunity to walk alongside you as you make this journey. Through his leadership, we bring years of experience as a pastoral counselor (with the ability to integrate into therapy your spirituality), a licensed mental health counselor and a licensed marriage and family therapist. For more information, you may review the website of Seeking Shalom at www.SeekingShalom.org or send one of us a message.
Log in to the secure portal. If you have not received an email with a username, please Register.